MILAN – We came across the story of Intisar Jawabra, a woman who decided to become an entrepreneur, opening her own independent business on Palestinian soil. A bar that is only open to women. A real undertaking, therefore, which has to face numerous difficulties and which still continues today, with ever more ambitious goals. We therefore wanted to tell this story, an important testimony of how a bar can have a value other than a simple place of consumption and instead represent a social symbol.
Jawabra was able to start its business as part of the international cooperation project Let's start up
Promoted by the EducAid organization and funded by the Italian Agency for Development Cooperation which is aimed at Palestinian women with disabilities or mothers of children with disabilities, just as is the case with Intisar Jawabra and her son.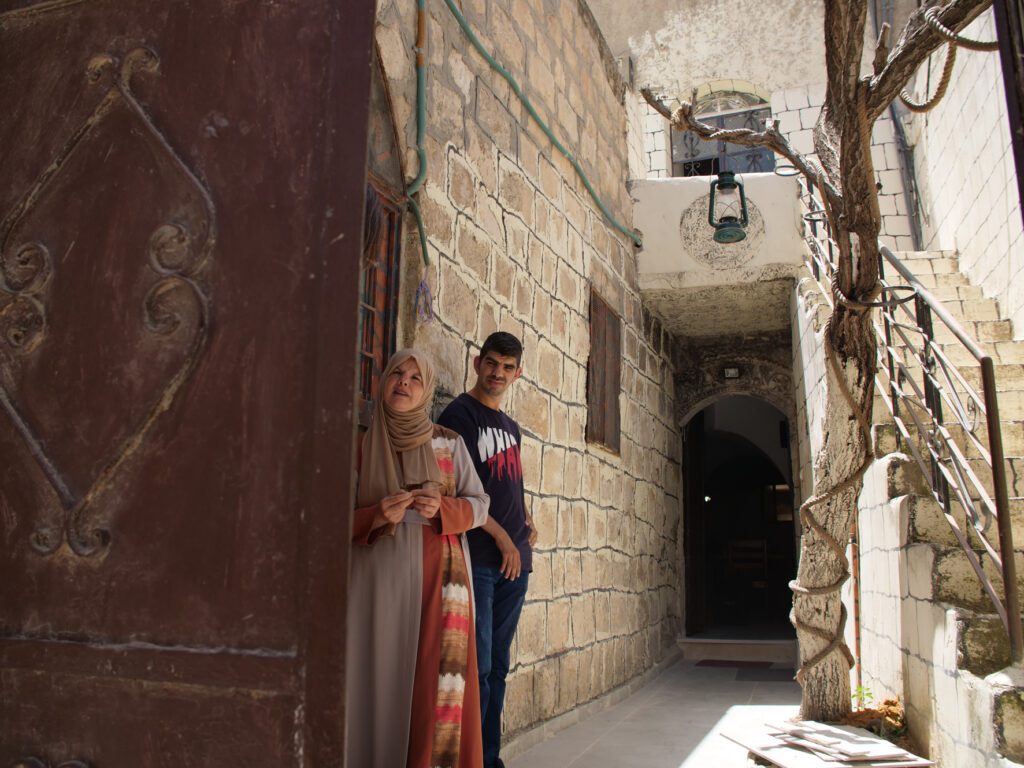 Why is the café opened by Intisar Jawabra so extraordinary? It is obviously necessary to understand the context within which this occurs: living in the West Bank, in the occupied territories, in a precarious economic and social situation, aggravated by military occupation and dependent on the Israeli market and humanitarian aid is not easy. It becomes even more dramatic for those more vulnerable social groups such as women with disabilities or the mothers of children and young people with disabilities.
For them, in addition to the question of gender and therefore of being women in a strongly patriarchal society, the stigma of their own disability and that of their children is added, so much so that they become the object of strong discrimination.
The lack of specific services, architectural barriers, having to take care of the children themselves exclude them from any possibility of self-sufficiency. Deprived of access to the labor market, they live forever in situations of dependence and lack of economic autonomy.
The Lets start up project supported 16 women (with disabilities or mothers of minors with disabilities) in a process that led to the establishment of 12 micro-enterprises. And many of them have also involved their children in the business, just like Intisar who is joined by Ibrahim in his cafeteria.
Intisar Jawabra, mother of a boy with intellectual disabilities, has opened a cultural center with a café reserved for women, in Assyrian Al-Shamaliyah, in the Governorate of Nablus
"I chose a beautiful traditional house, in the heart of the historic center of my village – Assyrian – to open a meeting place where women can, meet, get together, drink tea and coffee, smoke hookah and even sing! For us women of the village, it was not easy to find a place to meet. Creating such a place has always been my dream. The satisfaction of all my clients has been encouraging. In the future I would like to renovate the second floor of the house to host graduation parties, birthdays and other ceremonies ".
How did you come up with the idea of ​​opening a café for women only? What is its philosophy?
"The idea came from the fact that there are no such places for women in the village. In the local cultural context, the project is new and innovative."
What does it mean to open and manage such a place in Palestine?
"It means a lot, as the project will encourage other women to take the lead and start their own businesses following my experience."
What were the main difficulties you faced?
"Like any entrepreneur, managing the project on both a logistical and financial level was the main challenge, in addition to the cultural aspect and encouraging the people of the village to accept it, and the women to come and try the facilities provided."
What does the coffee culture represent in your country?
"Cafes in general in Palestine are very common and people visit these places all the time throughout the year to drink coffee and smoke a hookah."
What kind of coffee do you serve?
"All kinds from the Arabic recipe to the espresso."
What are the next goals to be achieved in the future?
Jawabra: "I am thinking of rehabilitating the next floor of the building (the venue is an old building which added value to the project from a historical point of view)."
How to support your business?
"Mainly through communication: I always look for tools to advertise and promote my project so that people know it and come to visit us and try".